Introducing Lloyd Mats: The Ultimate Solution for Your Camaro Floor Mat Needs
When it comes to finding the perfect floor mats for your cherished Camaro, look no further than Lloyd Mats. Their exceptional custom floor mats are meticulously crafted to meet and exceed your expectations. With an impressive selection of 7 distinct styles tailored to various Camaro models, they ensure a flawless fit for your specific vehicle.
But that's not all. Lloyd Mats offers an extensive range of captivating colors and logo designs, allowing you to personalize your mats to reflect your unique style and taste. Whether you prefer a sleek and subtle look or a bold and expressive statement, they have something to suit every Camaro enthusiast.
What truly sets them apart is their unwavering commitment to quality and customer satisfaction. With every purchase, you receive the added peace of mind that comes with their comprehensive manufacturer warranty. They stand behind their products, ensuring that you can enjoy your Lloyd Mats with confidence, knowing they are built to withstand the test of time.
Don't compromise on style, durability, or fit. Experience the difference that Lloyd Mats can make in enhancing your Camaro's interior. Elevate your driving experience with their superior floor mats today.
 Luxe
Sheer Luxury: Lloyd Mats' highest quality custom mats

Premium Nylon

Treated to resist staining and soiling

Waterproof mat backing to protect interior

Optional leather inset branded with customer's initials

Urethane cushioning insulates against heat and road noise

Multi-layer backing for skid resistance

Lifetime warranty
Shop Luxe Floor Mats: Camaro Luxe Lloyd Floor Mats
      Ultimat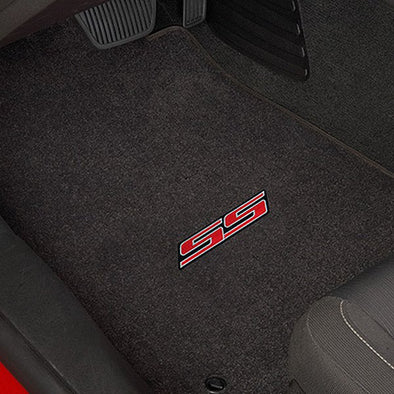 The original custom plush mat

Lloyd Mats most popular custom floor mat

Premium Nylon

Two-ply construction creates durability and density

Multi-layer backing to prevent skidding and provide moisture protection

Anchoring system to hold mats in place

Five year warranty
Shop Ultimat Floor Mats: Camaro Ultimat Lloyd Floor Mats         
Berber 2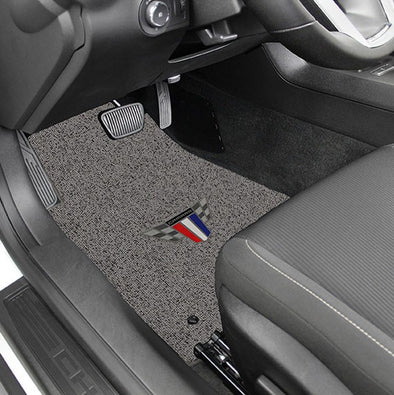 The classic look of berber with modern durability

Custom fit for vehicle model

Dense, low loop construction repels soil and liquid

Multi-layer moisture resistant backing

Safety anchors

Color matching cloth edging

Five year warranty
Shop Berber 2 Floor Mats: Camaro Berber 2 Lloyd Floor Mats
Velourtex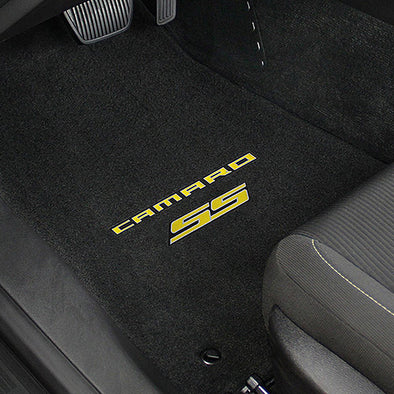 Elegant smooth texture with exceptional value

Premium Nylon

Custom fit patterns for vehicle front, 2nd and 3rd seat, trunk and cargo

Four layers of protective backing including non-slip SBR rubber

Anchoring system (mat fasteners)

Available with a variety of logo designs and colors

Three year warranty
Shop Velourtex Floor Mats: Camaro Velourtex Lloyd Floor Mats
 Classic Loop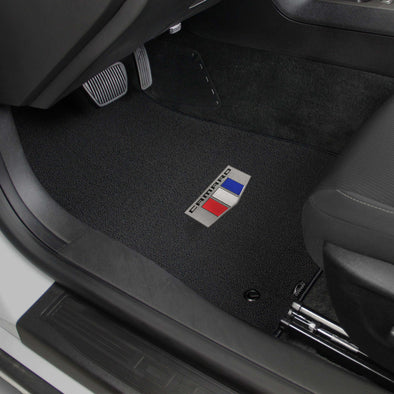 Economically priced without sacrificing quality or durability

Polypropylene yarn

Soil, stain, and fade resistant

Loop style construction

Multi-layer protection from stains and moisture

Anchoring system (mat fasteners)

Two year warranty
Shop Classic Loop Floor Mats: Camaro Classic Loop Lloyd Floor Mats
Northridge Floor Mats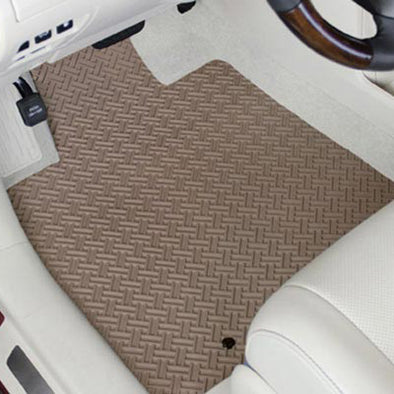 The new shape and style of all weather protection

Custom fit for every passenger, cargo, and deck area

Computer cut mats for a precise fit

High capacity surface captures spills, moisture, and debris

Safety fasteners for each driver's mat

Non-skid nib backing

Designed for easy cleaning

Four year warranty  
Shop Northridge Floor Mats: Camaro Northridge Rubber Floor Mats Floor Mats
Rubbertite Floor Mats
Custom fit all-weather protection in new fun colors

New colors give you great options for a personalized look

Flush edge material hugs the contour of your vehicle's floor

Custom fit to provide maximum coverage and protection

Hundreds of "wells" on each mat capture spills and debris

Heavy duty, long wearing material stays flexible

Non-skid nib backing and textured non-slip surface

Anchoring system (mat fasteners)

Three year warranty
Shop Rubbertite Floor Mats: Camaro RubberTite Floor Mats Floor Mats